Posted by limedragon | Filed under general
Dear local readers, are you interested, or do you know someone who might be interested? Please pass on this information, and leave a comment if you want my Aunt's contact number. We really want her adopted; she's adorable! And there are more pictures contained in this post below. Thanks!!
This grey and white eight-week old (estimate) kitten was abandoned at People's Church in Bemidji, Minnesota. She is being treated for a viral/bacterial eye infection. She has been tested and does not have feline leukemia. No ear mites or fleas. She will need her kitty shots when her eye infections subside. This wonderful, sweet kitten needs a good home.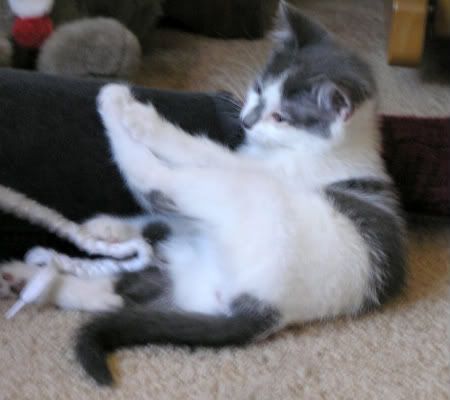 Tags: adoption, bemidji, kitten
14 Responses to "Kitten needs a home!"
Leave a Reply