Posted by limedragon | Filed under books, know thyself
ETA: Schrodinger (yes, the one I test-knit the Twisted Tweed socks for) is running a contest in preview of her new Etsy shop. Go over there right now and leave a comment for a chance to win a cool cube-shaped sock bag!
What? What? There was a miniseries? How did I miss this? Oh yeah… I was buried under a ton of books in grad school. Time to update my Netflix queue! : ) Cute quiz, even if I'm not Camelot-obsessed. (Quiz via Kimbooktu.)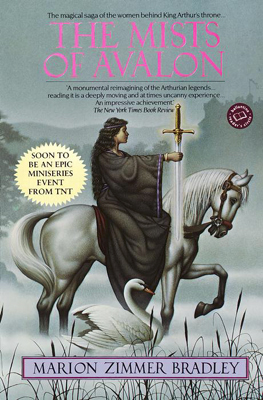 You're
The Mists of Avalon
!
by Marion Zimmer Bradley
You're obsessed with Camelot in all its forms, from Arthurian legend to the Kennedy administration. Your favorite movie from childhood was "The Sword in the Stone". But more than tales of wizardry and Cuban missiles, you've focused on women. You know that they truly hold all the power. You always wished you could meet Jackie Kennedy.
Take the Book Quiz at the Blue Pyramid.
Tags: books, know thyself
11 Responses to "If I were a book…"
Leave a Reply